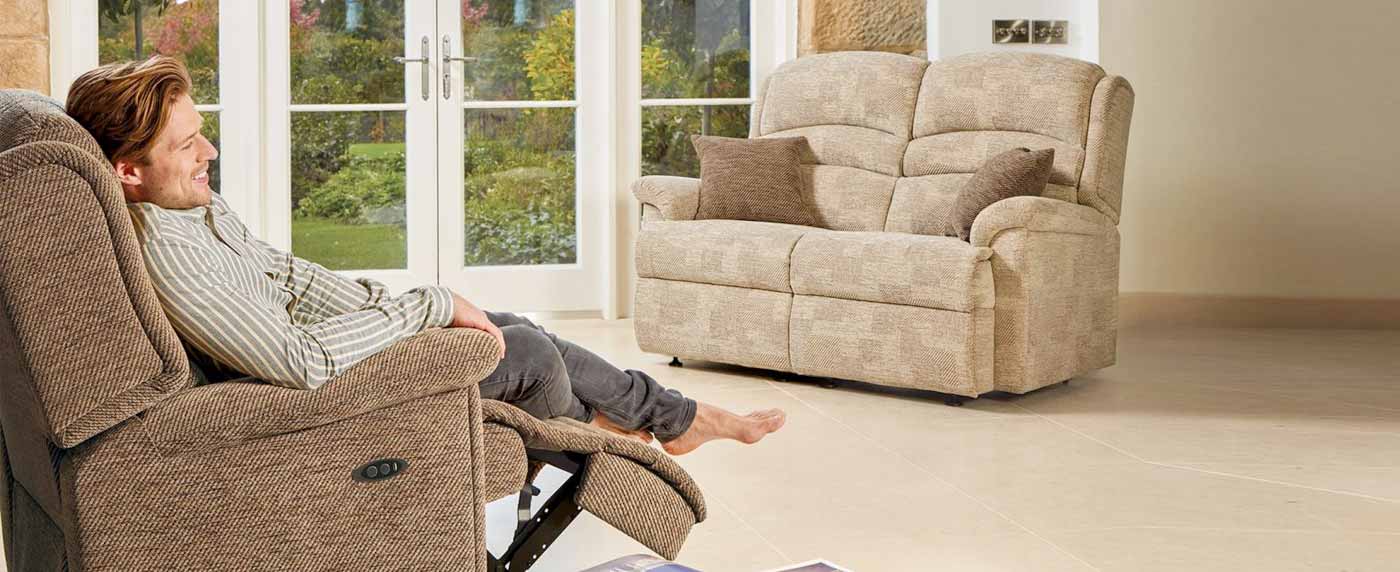 Sherborne Olivia Sofas, Chairs and Recliners collection available in both fabric and leather.
The Olivia range has been designed with comfort in mind. With soft pillow arms, generous seating space, and stylish back, this range is sure to fit perfecly into your home and life style.
Available in a wide range of fabrics and leather this range of chairs with either a 2 seater or 3 seater sofa is also offered in all recliner options including manual, powered and rechargable powered actions. If you choose the manual recliner options then you can have the release mechanism to be with a handle on the side, or an inset catch, as shown here on the left.
There is also the option to have the furniture sitting on casters or glide feet. We suggest the glide feet if you suite will sit on a wooden floor, as it stops it from rolling around too easily.
All in all this is a very well designed, comfortable and useful suite, another great addition to the Sherborne upholstery collections.
FREE DELIVERY THROUGHOUT MAINLAND ENGLAND & WALES

Prefer to order on the phone? Just call us on 01283 740004
Had or seen a better price? Let us know and we'll see what we can do!
Showing 1 to 12 of 12 (1 Pages)